Best escooter lighting accessories for riding at night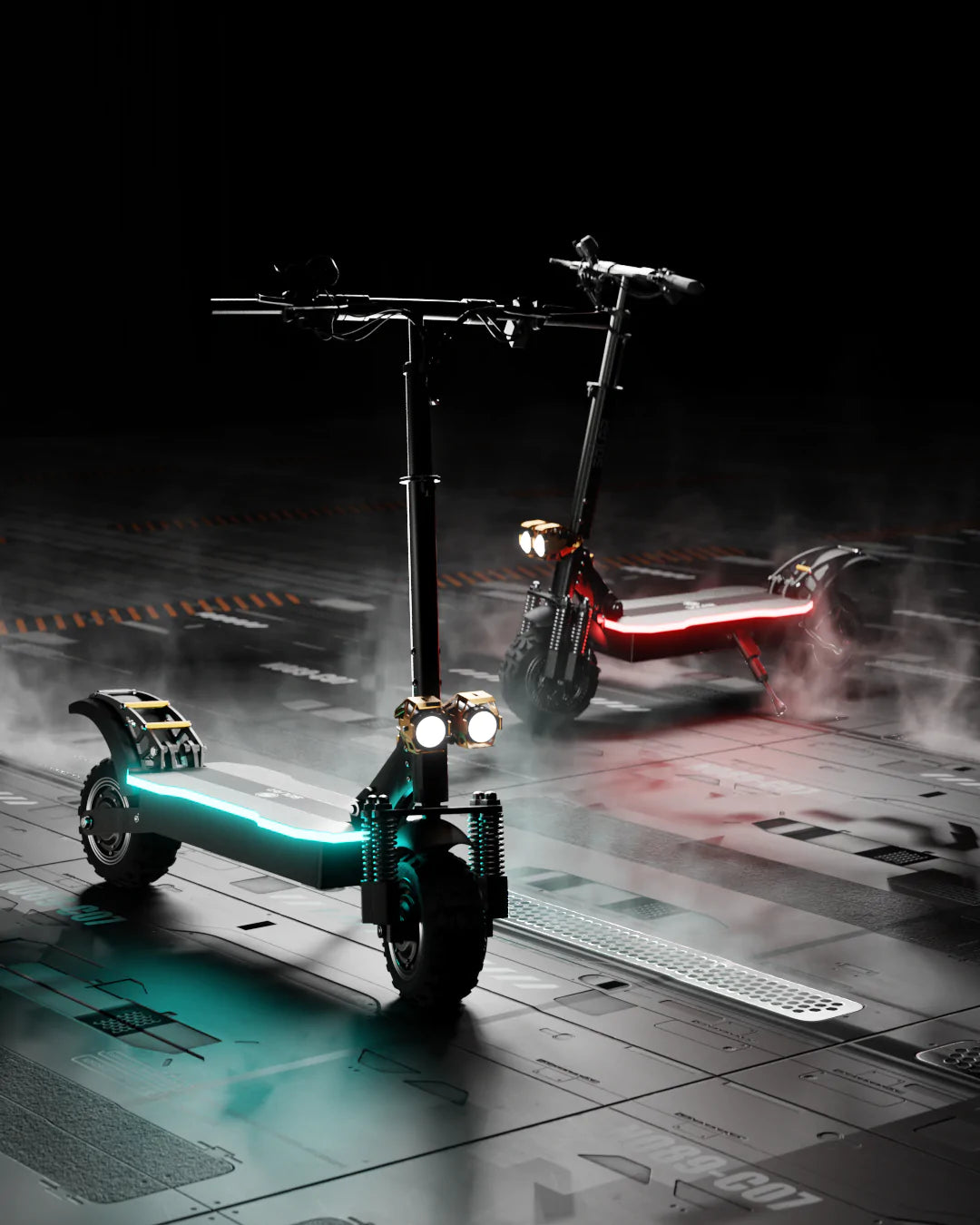 Winter is now upon us and while some may enjoy this time of year for it's natural beauty and cosy nights in, the shorter days and longer nights for escooter riders means it is much more dangerous to be out on the roads.
With this in mind, it is essential that you are equipped with suitable lighting on your ride so you are easily seen from all angles by other road users -- here at Solar we wanted to develop an in-house lightning system that met those needs and fulfilled the following criteria:
- Could be seen from any angle 360 degrees
- Waterproof
- Low Voltage
- Look visually appealing
So 2 years ago we got to work... and after months of R&D and 10's of prototypes we finally landed on the final design. The Tron Package.
What is the Tron package?
The Tron package is a 360 degree lighting package for the P1 2.0 and P1 Pro. It's designed using electroluminescent technology, a first in the world to be used on an escooter -- This lightning technology mimics the same way jellyfish 'glow' by passing a small voltage through a special material that reacts by giving off energy in the form of photons. Unlike LED technology, electroluminescent lighting is ultra-low voltage, razor thin, bendable and provides an evenly distributed glow throughout the deck; as opposed to multiple LED light 'points' scattered around.
The Tron Package comes in 4 different vibrant colours: Cyan, Red, Purple, and Green
With more colours to come in the following months.
The package provides ultimate safety while riding at night and can be seen easily from any angle. These, paired with the P1 or P1 Pro's ultra-bright headlights ensure the safest possible standards are met riding in dark conditions.
The Tron Package is £150 and can be included at the time of purchase using our websites design page or for existing P1's you can book in to have the Tron Deck fitted at one of our service centres in the UK or USA.