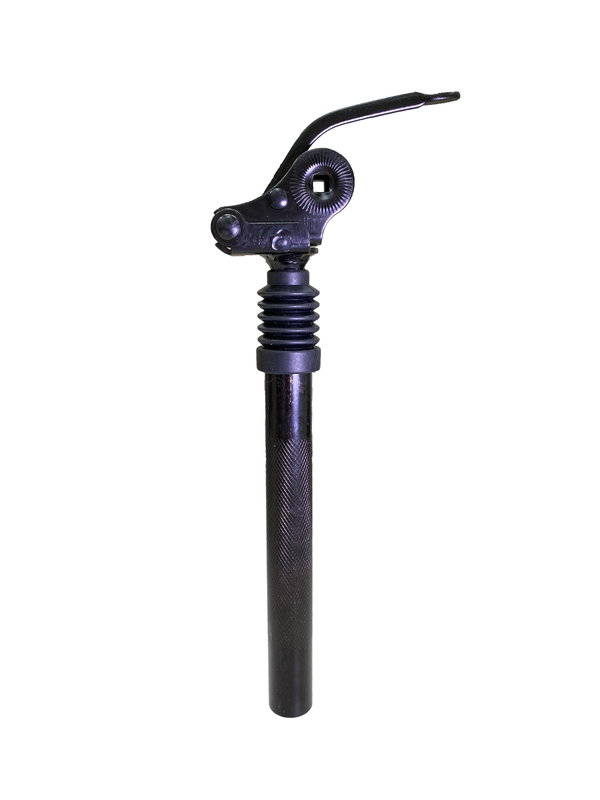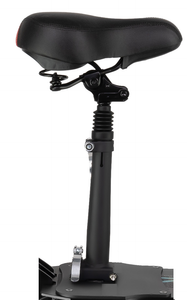 P1 2.0 / 3.0 Padded Saddle With Pole
The P1 2.0 saddle is soft and breathable and offers great comfort. The leather saddle cushion provides a great fit for any customer and is easy to clean.
Features
Adjustable height, making it suitable for all.
Suspension under the seat, will give a bouncy feel on bumps, not a hard landing.
The pole is made from aluminium alloy and steel . Sturdy aluminium pole for maximum strength and durability.
Easy installation, no drilling required and no damage to the scooter.
Comes with all parts needed for installation.
Please note you must purchase a P1 2.0 to be able to use this seat. There are 4 screws needed to secure the base plate on the scooter footplate. These are the same screws already on the P1 and you would need to unscrew these and screw them back again with the seat base plate installed.
PLEASE NOTE THIS WILL NOT FIT THE P1 PRO
This is a heads up to anyone who orders this seat and has the P1 2.0 Tron Edition. The screws that come with this saddle will not fit on your scooter if you have the Tron Edition. You have to call and let them know to send the screws specifically for
A Must Have
The assembly was a little daunting but after calling customer service / help line...the job was completed.
I had no problem with the bolt that secures the seat. (?)
A must have if you own the P1 2.0 scooter.
I love it!
P1 padded saddle with pole
Love the seat and is more comfortable than standing up. A must have when traveling longer miles!
P1 Padded Saddle with Pole.
So I have recently purchased this seat. Not happy because the bolt that secures the seat to the pole has snapped with mean's the seat will always fall down, should have been made of stainless steel!!!..
Saddle for the p1
Perfect mounting plate, Nice seat, feels good i realy like it, Nice price too👍