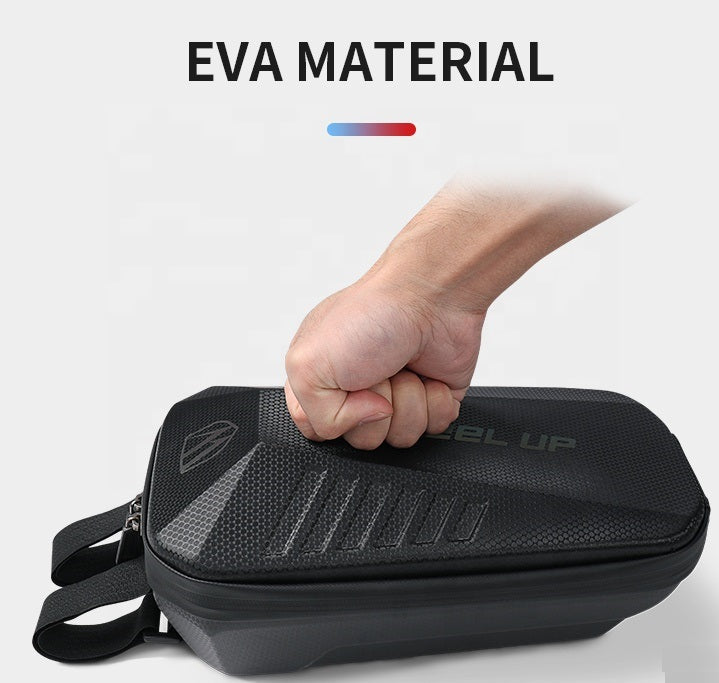 Electric Scooter Storage Bag Large
Large Capacity- Size: 2L , which can store most your needs, such as smart phones, cards, earphones, phone charger, power bank, watch, keys, wallets, and 2L bag can store more item camera, electric torch, and repairing tools, and so on.
High Quality Material- The interior is made of EVA hard shell, which is firm and not deformed. External Scooter bag is made of practical and wear-resistant PU material, It is not only hard and slippery, but also rainproof and moisture-proof. 
Solar Scooter & bag
I bought this product for my daughter who had seen it & was very excited as it would provide her with Transportation to & from University.
When it arrived by Fed Ex it took myself and the courier driver to lift from his van & into the house.
It is simply way too heavy for my daughter to manage and both it and the storage bag purchased remain unused and still in the box.
This was unfortunately an expensive mistake!