Top 5 Essential Electric Scooter Accessories for 2023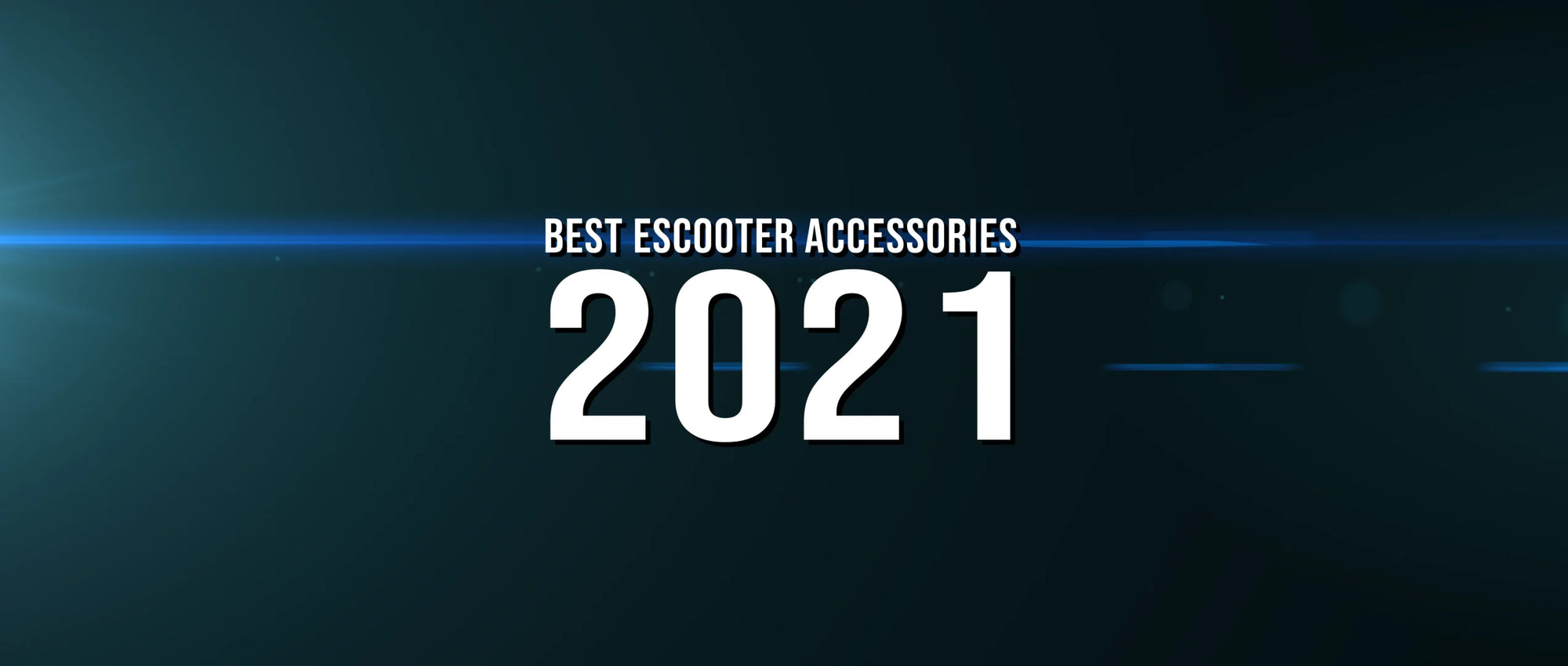 Electric scooters offer a great way to get around. They're eco-friendly, fast, and fun. Most of our models are even off-road capable. When you get your e-scooter, you may be eager to start riding right away. Before you hop on, think about the accessories that can make your ride safer and better. There are a lot of choices out there, so we have tried and tested them for you -- now that are verdict is complete, here are 5 of the best escooter accessories we think you'll love!
#1 Helmet
By far the most important accessory you'll need and the first thing you should buy, a helmet. 
Even with slower scooters it is highly important that you protect yourself by wearing a helmet as accidents can happen even with the most experienced of riders. As with all things, you should expect the unexpected. 
We have tried and tested many helmets over the years, cycle helmets, motorbike helmets, full face, half face, open... you name it! But in the end our main go-to helmet might be a surprise to you! We have found that snowboarding helmets offer the best protection, style and looks overall, specifically the Ruroc RG-1DX
Fully ventilated to keep you cool, total head and removable full face protection and the option for in-built audio makes this helmet extremely good value for money -- plus we think it looks pretty awesome, too!
#2 Port Designs GO LED Backpack
This next accessory is one of our absolute favourites, as it solves 2 problems in one neat well made package. The Port Designs GO LED Backpack functions as a very stylish and sizeable backpack with enough space to carry 2 full size laptops, tablet, power banks and pretty much anything else you'll need on your adventures!
This backpack though, has a hidden feature! It also doubles as indicators for your escooter. Embedded in the fabric on the rear of the backpack is an LED matrix display, which lights up in different icons to display information to people or traffic behind you. Using a small remote control which you attach onto your handlebars or to your backpack strap, you can indicate left, right, forward or display a hazard sign -- letting everyone know clearly what your intentions are. 
 #3 
Orcas Motorbike Phone Holder
This next accessory is a must have if you intent to do any exploring using Apple Maps or Google Maps using your phone. 
We found that so many of the cycling phone mounts were too shaky and not quite secure enough for escooter riding, but motorcycle phone mounts worked perfectly. The one I found to be of high quality and waterproof was the Orcas Motorbike Phone Holder
The Phone mount is waterproof and dustproof, It has also waterproof headphones & charging jack. Orcas Phone holder can completely protect your smartphone from rain, dust, snow and splashes and will securely fit almost any cell phone up to 6 inches wide! The mount is also extremely shock-proof.
 #4 
GoPro Handlebar Mount
This accessory is perfect for anyone with a GoPro who loves to get footage from their adventures, or if you use your GoPro as a dashcam in case of any incidents. 
This mount allows you to attach your GoPro directly to the handlebars and the head can swivel 180 degrees to either film yourself or what's in front of you. The mount fits varying thicknesses of handlebars with removable sleeves to add / remove thickness needed. Product can be found here: Handlebar / Seatpost / Pole Camera Mount | GoPro
#5 Plextone Spider Rear LED Taillight

 
If you are planning on riding at night is it highly important you have quality lights in place that make you seen from any angle. 
This next accessory solves that problem and looks incredibly futuristic! The Plextone Spider Rear LED Taillight projects a 360 laser pattern around the escooter onto the surface you're riding on which can easily be seen by other road users and pedestrians.
Wrapping Up
These 5 essential accessories for electric scooters are bound to make your adventures safer, more convenient and more enjoyable. Some make life easier for you and others provide you with safety that may save you from serious injury.
You don't have to get everything at once, but if you ever stumble upon a good deal on any of these things, we recommend you seriously consider it.
Happy Riding from the Solar Team.


See our video for Top 5 Essential Escooter Accessories below: